I found an awesome piece of jewelry at an antique shop. It's a pearl rope and it only cost me $3.50. I was having fun trying to figure out different ways to wear it.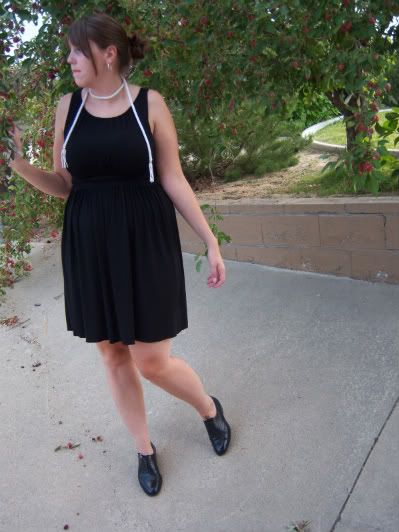 Black dress: Target
Black men's shoes: Vintage
Tonight my sister and I made dinner for my mom's birthday. We started with the cake, which prompted me to grab my sister's outrageous apron. Things kind of spiraled out of control from there.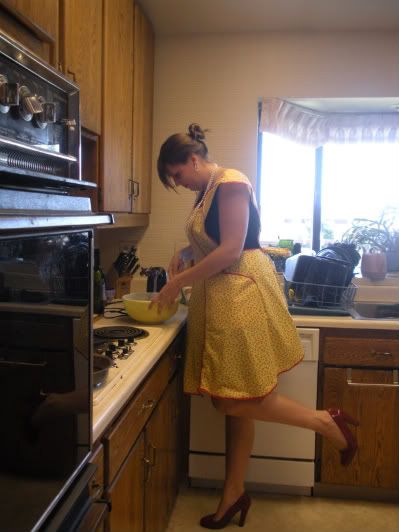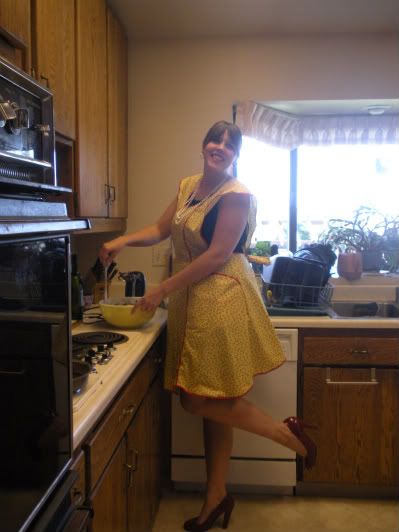 I bake like this ALL the time.
We did chocolate with chocolate frosting. For the inside frosting we mixed cream cheese frosting and seedless boysenberry jam.
Unfortunately my sister majorly failed on the frosting and the cake came out too soft. This cake looks really ridiculous, but I'm pretty sure it will still taste amazing.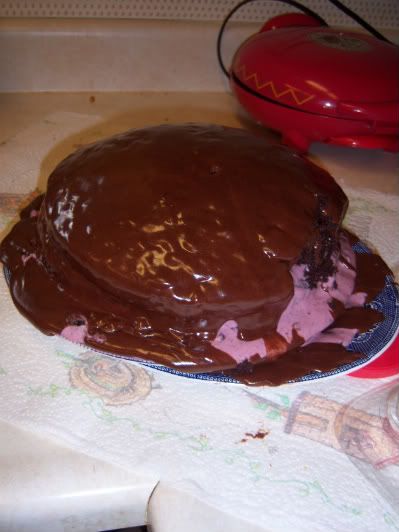 We also made stuffed pasta shells, which were soo good and really not too hard.
Step one: boil shells and mix together cheeses and eggs.
Step two: Stuff shells and lay on a bed of pasta sauce.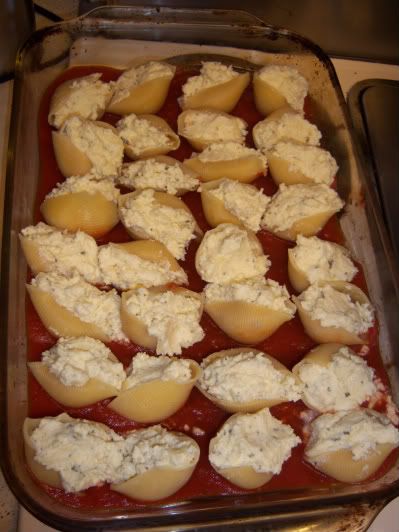 Step three: Spread on more sauce and bake.
Also, I've resized the photos in my last post so they displayed properly.