Today my awesome boyfriend and I went shopping together. I have a boyfriend who likes to shop. It's a grand world we live in.
Zack only likes to shop for himself when he's on a mission. He wants to have certain items that he's looking for. Today's main goal was pants.
I introduced him to slimmer fitting jeans awhile ago, which work so much better for his tall and slim build, plus I think they're far more flattering anyway. Zack wanted to find some dress pants that were slim fitting like his levis. A quick stop in Express and we emerged with two pairs of dress slacks and a pair of black jeans. Success.
Yes, he agreed to be my guest on this blog today to show off the suit he put together for a music gig tomorrow night in Las Vegas. Then he wanted to try on his new jeans again.
*Edit: I've been using photobucket to upload photos. It's cropping the photos from the right in this post and I'm not really sure how to fix it. Is it just the display on my computer? For example, the second to last photo is supposed show both feet, but it cropped it down to one.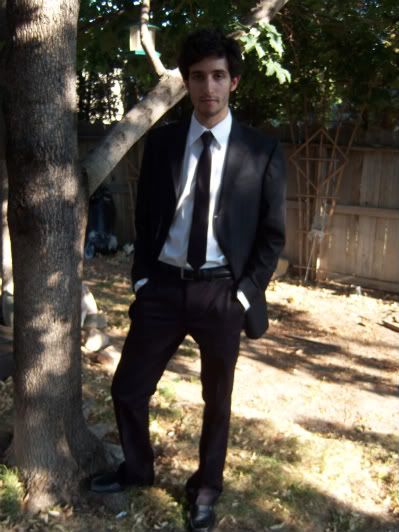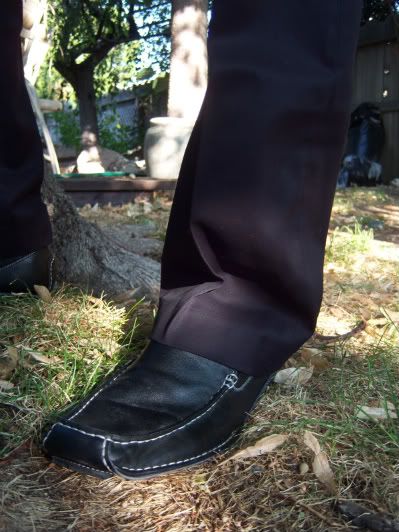 lots of excitement about the new pants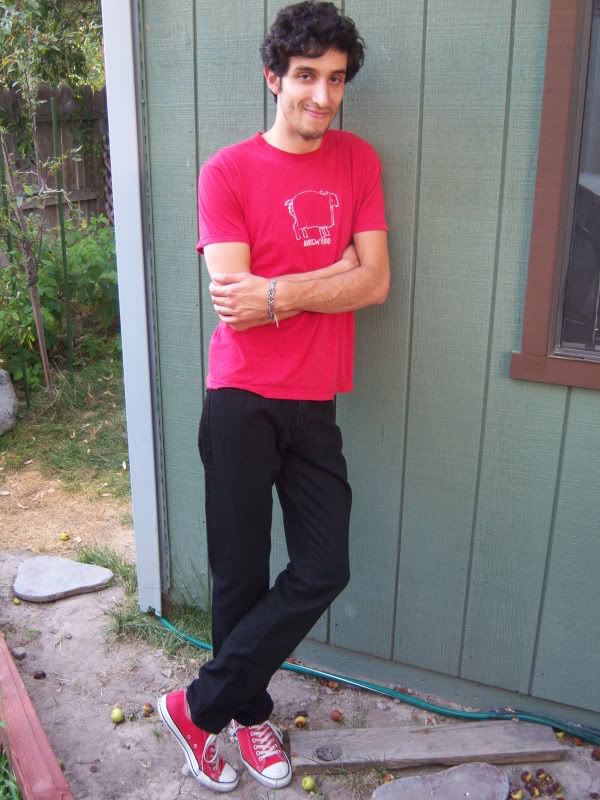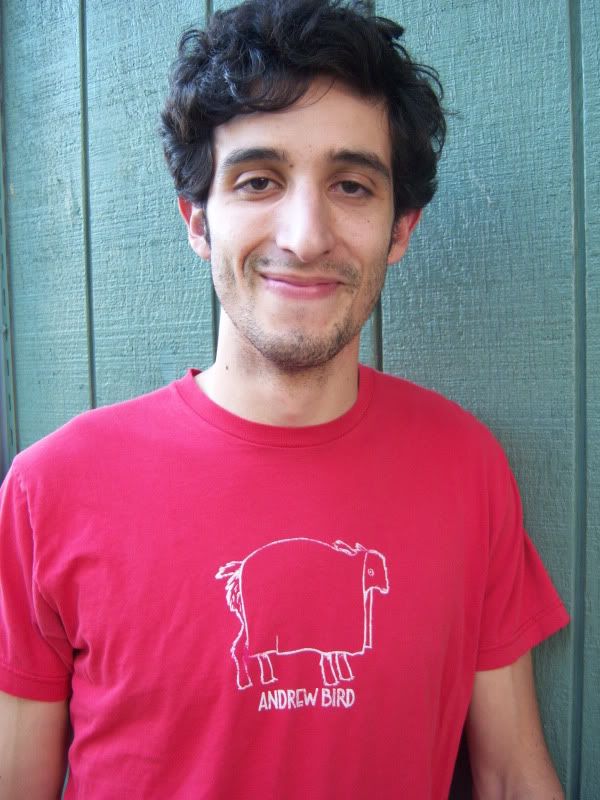 Of course, we didn't spend all day looking at stuff for him. I fell in love with some oxfords:
Can't wait to wear these. An older guy who was sitting in the shoe department and reading a newspaper commented that they were "cute" and "flattering" and "got his attention." Either this means they are totally awesome or I will be picking up old men.