Every year Reno hosts Hot August Nights, an event where thousands of classic car owners and fans flock to our city. These August nights have not been so hot.
While I'm not ready to say goodbye to summer weather quite yet, I was pretty happy to pull a couple of my fall and winter staple items out of the closet. Last winter I lived in this sweater, and I love tights because I'm much more comfortable with short skirts and dresses with them on.
Also, I bought these boots about a month ago and haven't actually worn them yet. I couldn't find anything summery for them to go with. I have to confess: these are the first boots I've purchased (aside from a pair of hideous red boots that go with my robin hood costume). I need to invest in a couple of pairs this fall. I don't like western looking boots, and I prefer shorter heels or flat shoes. Time to hunt.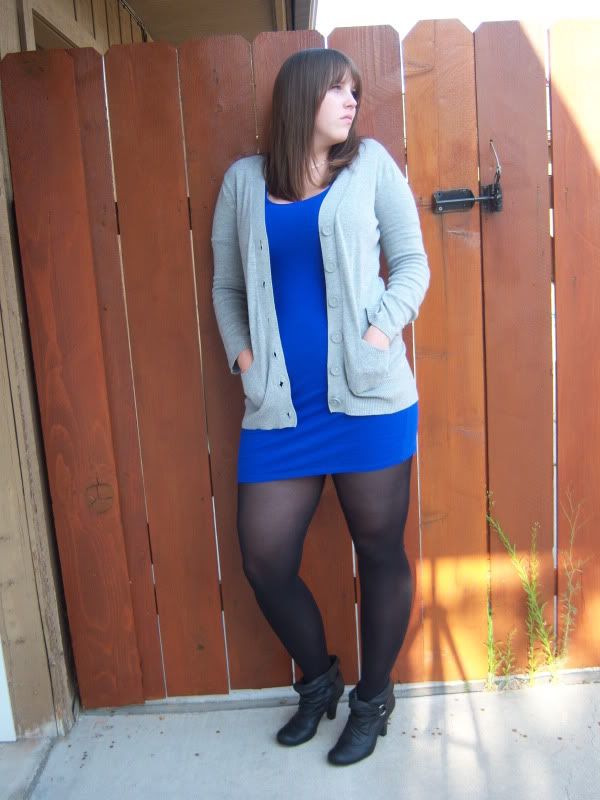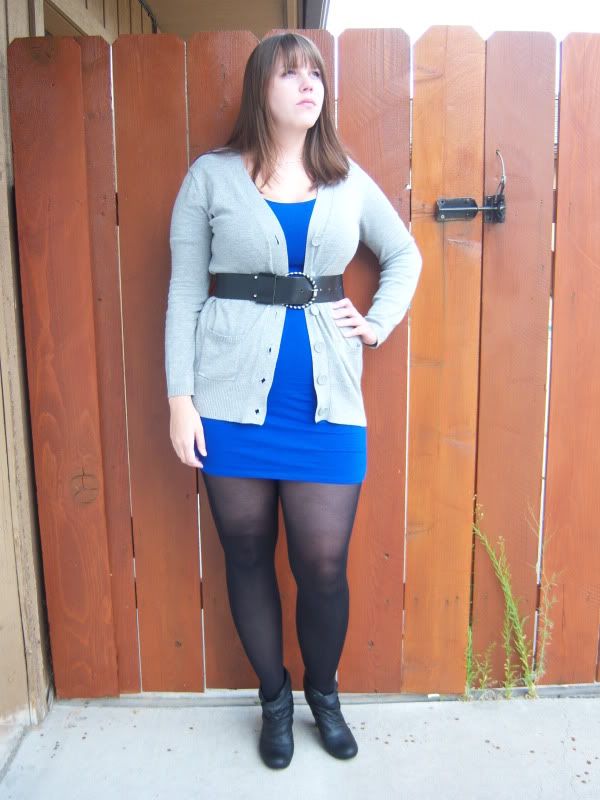 I can't decide if I like the belt with this. Thoughts?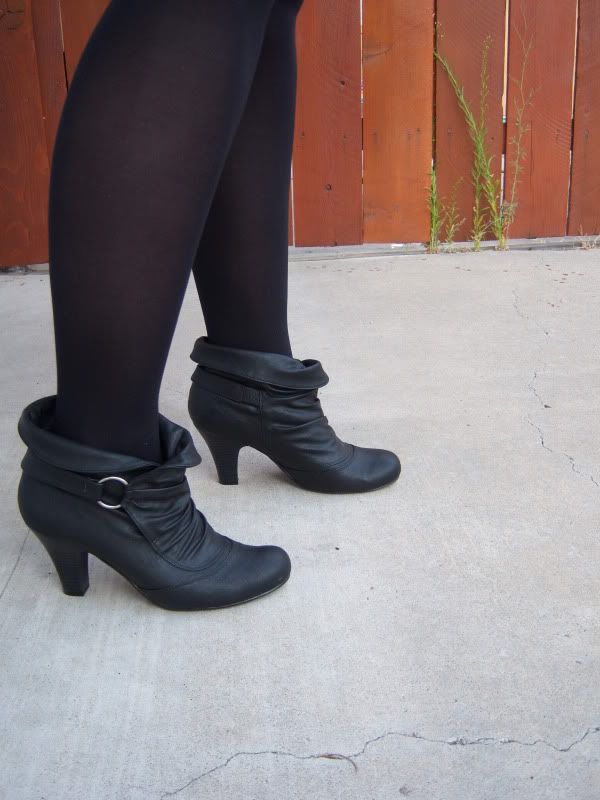 Blue t-shirt dress: Target
Grey cardigan: Kohls
Black tights: Topshop
Ankle boots: Madden Girl
Mother of pearl necklace: Random shop in Korea