I've never been that into first day of school outfits. Of course, I put thought into it but usually drift toward the casual look approach and save more interesting outfits for the not first day. That's just me.
Knowing that a) i have to walk about 100 miles to my class today and that b) I'll spend at least 12 hours on campus working for the newspaper, comfortable is best for mondays.
I (gasp) mixed patterns today, but I'm digging it. Also, I found this awesome ring at Saks off Fifth the other day. Pretty sure it was the cheapest item in the store at $30, reduced to $22 with the coupons they were handing out. Wish I could remember the original retail price.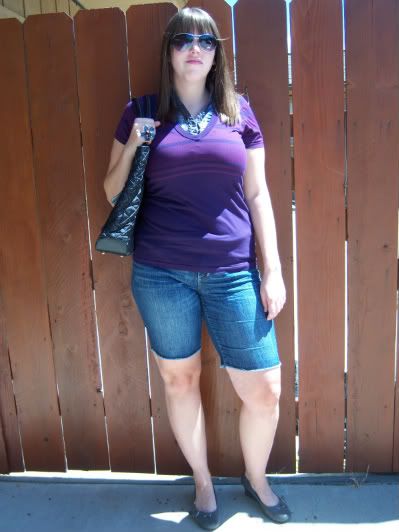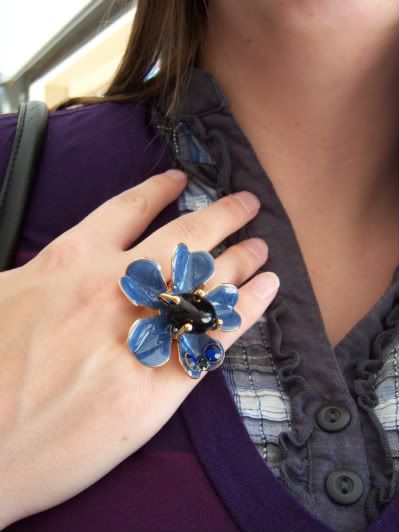 Grey plaid shirt: Macys
Purple striped shirt: Urban Outfitters
Denim shorts:Gap
Grey wedges: Journeys
Flower ring: Saks off Fifth